Whisky William Lawson's
The unrully Scottish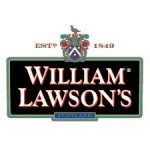 William Lawson whiskey worked as a merchant in the city of Dundee and in 1849 created his product. During World War II the brand went through serious financial problems but at the end that was recovered, moving its production to the city of Liverpool, whose industrial growth environment gave him a good shove who saved it from total oblivion.
Its exports grew so that in 1967, the company invested in a new plant in the town of Coatbridge, where it is today. That location gave other help: linking business with the firm Martini & Rossi. So, in 1972, bought the distillery today MacDuff and his production reaches 20 million bottles per year.
In his most recent time this brand became globally known due to their particular TV commercial in which participated the national rugby All Black's doing the "haka", to which a team of pure Scots remained unchanged. That ended with the phrase "William Lawson's. No Rules, Great Scotch. "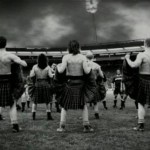 In his only label is a 'blend' fruity, light-bodied and well matured in sherry casks. It belongs to a standard level but below 6 years of aged.
NOTA 5.5 – Compite with Vat 69, J&B y 100 Pipers. The relationship between quality and price is not completely justified. Despite all his great years of tradition does not recognize the perfection in the art of flavor production.