Johnnie Walker:
It is a brand of Scotch whiskey, is produced by the company Diageo, in the town of Kilmarnock, Scotland.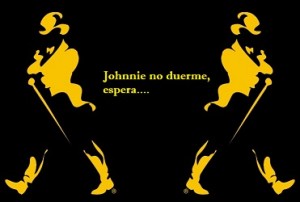 It has a presence in over 200 countries and is one of the best known brands in the world.
Appearance:
Alexander Walker, son of John Walker, produced the first type blend whiskey in 1855.
This whiskey was called "Walker's Old Highland" and gave rise to one of the Scottish traditions for the production of this drink and live longer productive.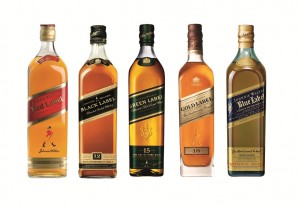 Popular labels are:
Red Label
Whisky type blend of good quality produced from malt and grain. It is probably the world's best selling whiskey. In Uruguay comes out from Paraguay and its value is lower than its competitor "Sandy Mac".
Black Label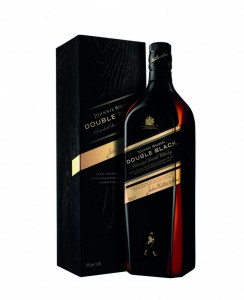 Whisky type blend of high quality, a mixture consisting of various whiskeys, all with a minimum of 12 years of aging. In Uruguay this whiskey if it comes from Scotland.
Green Label 
Whisky produced 15 varieties of malt, aged for fifteen years, premium level.
Gold Label 
Luxury Whisky, created with the body of whiskey "Clynelish", and combined with 15 other types of single malt whiskeys. An excellent product.
Blue Label
It is mass-produced whiskey Johnnie Walker with the highest level of quality. With components like whiskeys strains extinct, and an average of 50 years of aging in some cases, is recommended only for experts who can truly enjoy this unique piece of art in the form of whiskey.
Whisky product comparison.
Competitors: Ballantines, Buchanans, Chivas Regal, Famous Grouse.
Only be compared to Red and Black labels, which are the most sold and distributed.
Note (1 to 10): 8.5 – Both products have an excellent quality / price ratio. Definitely taste is worth the cost and is a good whiskey to share.