History of the Burberrys Whisky
Whisky Burberrys, traditional scotch, dating from 1856, is one of the world's oldest whiskeys.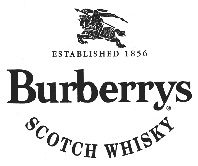 Its founder, Thomas Burberry (1835-1926) lover of hunting and nature, regularly frequented sports tournaments in the area. In these events were very frequent alcohol, being highly sought access to a quality whiskey.
Thomas decided to create his own special blended mixture. Today is a traditional Scottish whiskey, although globally is very little known.
Strong taste, with hints of wood and wild fruits, the Whisky Burberrys is an excellent alternative for those tasters who want to know more about the ancient Scottish whiskeys.