Whisky Old Parr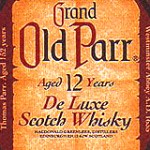 A whiskey old legend:
Scotland, its land and its people, transmitted from always that air of mystique and wisdom intertwined, and whiskeys are capacitors in such atmosphere.
The cradle of this preparation is the recognized Cragganmore distillery on the banks of the River Spey, which uses the purest malts and spring water, all molded by the expert hands of generations of families in the area.
Greenlees was the brothers who moved from Edinburgh to London in the mid-nineteenth century, to take advantage of a unique business opportunity. Because of the gap left French Cognac disruption in the city, which was the favorite drink in London, many Scots as they saw their moment of glory there. They created an exquisite blend of 40 malt whiskeys, combination of old and young people aged grain whiskeys.
What remained was to choose a name, a good name. And nothing better to choose the story of Thomas Parr, who in the century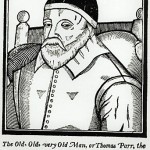 XV was popularly known for who else had lived, it is said that 152 years, having witnessed nothing less than to ten British reigns. Thus, both the ordinary and the own royalty, affectionately called "Old Parr" whom Charles I asked what was the secret of his longevity, answering that with simplicity and security "vegetables".
Old Parr is presented in a characteristic crackle amber bottle (the image of the bottles from the time of Thomas) expressing that old and delicacy, by packaging an excellent product of 12 years of aging.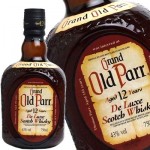 NOTE 7.5 – From the most distinguished of its kind, something every good consumer that price should instantly recognize. Compete in the category with Famous Grouse, Cutty Sark and Chivas Regal.