Whisky White Horse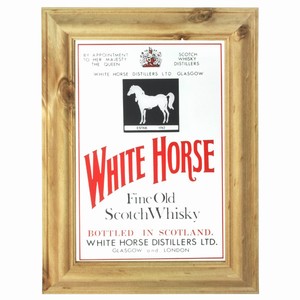 It is known since 1890 and said of his creator, Sir Peter Mackie, who was "third genius, one third megalomaniac, and another third eccentric" and so, always pursuing the best outcome in life. At his death, in 1924, sales of his work were duplicated, being the first whiskey to use cork and screw cap.
Its flavor is based on a well known single malt, Lagavulin, the distillery of the same name, on which to dry the peat malt used absorbing sea foam. The 40 whiskeys they use are the best areas of Highlands, Lowlands and the small island of Islay. This unique combination is exported to 200 countries under this name that resembles a horse inn famous early eighteenth century.
It is a brand recognized throughout history for any consumer. It is unmistakable symbol of good taste, nobility and distinction.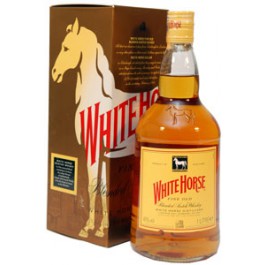 NOTE 7 – In his classic label six years is the best of its kind on the market. Compete in quality and Ballantines Cutty Sark, and others, to some beating them, so that added to its long-standing global recognition, is an excellent choice for your price range.