Whisky Something Special
The finest 'standard':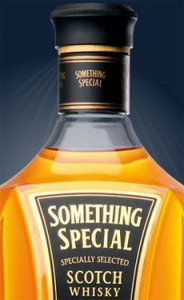 In the city of Edinburgh, William Hill began their business in 1793 in the field of spirits. But it was not until 1912 that the brand was presented. At that time he was awarded the Royal Warrant by Queen Victoria, placing the firm Hill Thomson & Co. Ltd. at the top of British society, and of course, that resulted in increased sales and recognition.

A blend of malts Spey River area, five different types aged in oak barrels that previously contained sherry and American bourbon, because of their amazing bright golden color. Your particular bottling diamond shape, and its differential tag waist, makes him one of the most recognized whiskey by the consumer.
Oddly, or not, is a primarily whiskey sold in South America and in South Korea, being considered a luxury standard.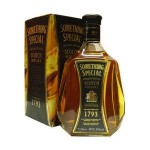 NOTE 7 – The only representative of the firm in our market, with 10 years of aging, is an excellent choice with an unbeatable value. Compete with Grand Macnish, Famous Grouse and Cutty Sark.