Whisky Catto's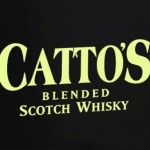 Catto's Scotch whiskey comes on the scene in 1861, in the region of Strathspey in Scotland, home of some of the most select and place of origin of the distillery "Knockdhu". It is one of the oldest within the Scottish craft tradition creating this drink. Historically were highly selected whiskeys malt based.
Sir James Catto:
It belongs to the generation of pioneers blending process, creating a company with a strong reputation in the selection and blending of fine malt whiskeys, with those derived from other grains, making very thin and light flavors.
Descent: On the death of James Catto appears on the scene his son (named James Catto like his father), who using his business instincts managed to expand the brand and company, taking advantage of the emerging markets of the British Empire increasingly consumed whiskey .
Catto's whiskey today:
The brand Catto's closely guarded processes of blending, handling also very independent profile regarding new ways of "globalizing" the processes, standards and advertising policies. This profile was maintained craft whiskey that so many fans have been generated.
Labels: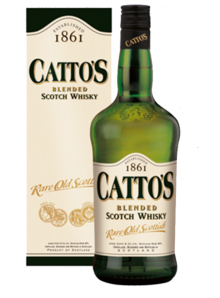 Catto's standard:
Whisky type Blended, based on malt whiskey with small contributions from other carefully selected beans. Taste mellow and smooth, with a delicate honey left. From rather dark amber, has a good quality in relation to price.
Note: 6 – good price, good quality, select.
Catto's 12 years:
Whisky type Blended with the same bases as the standard grain, but with an addition in wild fruit aromas and citrus, very pure taste. Gold colored intense and dark. It comes in green glass bottle with a delicate case that significantly improves presentation.
Note: 6.5 – layout and enhance the delicate flavor note has its standard edition.
Catto's 25 years:
With an aroma reminiscent of leather, pears, bananas, vanilla and coconut, is a whiskey recommended for educated palates that appreciate this nectar. Amber, is one product for discerning tastes.
Note 6.4 – except to fans of the brand, the product was not surprising given that their competition is at levels equal or superior in quality and presentation.