Whisky Cutty Sark
Description: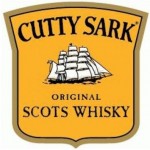 Traditional Scottish Whisky midrange quality and price.
It consists of about twenty kinds of malts and grains unique quality of the area of the River Spey, being matured for six years in the best barrels of American oak woods.
Cutty Sark Whisky History: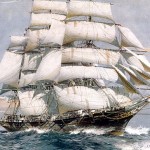 Created in 1923 when the whiskey is starting to get popular in the world. Berry Brothers aimed high. They were among the first distillers who bet that the 'blend' result should be light, 'pale gold', making toward the future that this was a characteristic of good quality for the rest of the drinks of its kind. In turn, called the Scottish artist James McBey known for designing the product presentation, who also suggested the name. Since 1955 and until now the label is the work of Swedish artist Carl Wallin.
The Scottish commercial sailboat "Cutty Sark", a name that comes from the witch of a British comic poem late eighteenth century, was the fastest of its kind and is now in dry dock in the town of Greenwich, London.
Has been awarded in the "San Francisco World Spirits Competitions" in 2008 and 2009.
For this image, from that time, without interruption, has remained as a 'premium scotch' world class in its versions of six, twelve, fifteen, eighteen and twenty years.
Its most widespread versions in the local market, six and twelve, are considered medium-high, like others of its kind such as Famous Grouse or Ballantines.
Cutty Sark whiskey Labels: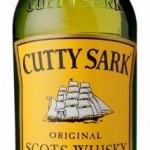 Traditional bottle of whiskey Cutty Sark
Cutty Sark Whisky six year edition.
Whisky amber medium quality, with an interesting value.
Note: 7 – A good choice for gift or treat yourself, interesting choice for medium.
Competitors: Famous Grouse, Ballantines, Johnnie Walker
Cutty Sark Whisky 12 years edition
Cutty Sark Whisky twelve year edition.
Whisky of higher quality than the standard edition, but does not justify the extra price.
Rating: 5.5 – Only for fans of the brand, there are better options for this price.
Competitors: Chivas Regal, Buchanans, Johnnie Walker in his edition black label or higher.