Whisky J&B
Rare Scotch Whisky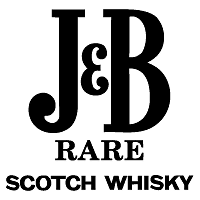 The J & B whiskey, also known as Justerini & Brooks, is one of the best-selling Scotch whiskeys in the world. It is distributed by the company "Diageo".
Preparation:
Balanced flavor and soft, pleasant taste and produces a long lasting. The J & B whiskey is a low-cost but relatively good quality.
Made by hand, is a blended whiskey made up about 42 types of malt and grain.
History: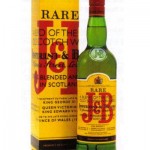 From the Speyside region (known whiskey producing region of Scotland), is a mass-market product that achieves a high level of quality, and a highly recommended product when looking to buy whiskey in large quantities for a party or event.
Note: 6 – Blended Whisky midlevel type compared with similar products, but with a good quality / price ratio. Recommended to take stock or at home, as it is a fine whiskey to invite or be invited, at an affordable cost.