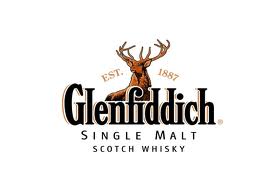 The Whisky "Glenfiddich" is a little known brand in our country, and hard to find outside the specialized environments, but has much prestige abroad.
It is manufactured by "William Grant & Sons Distillers Ltd". Founded in 1886 by William Grant in Dufftown, Scotland, on the River Robbie Dhu.
Whiskey is made based on a single malt (single malt), and is distilled, matured and bottled at the distillery Glanfiddich.
It's a very prestigious whiskey, and there is a variety with 50 years of aging which is considered one of the world's most expensive whiskeys.
The aging process is performed in several types of American oak and Oloroso sherry, giving this whiskey its distinctive copper color with bright reflections.
When you smell it you can appreciate its scent vanilla cream, with delicate hints of apple and pear, combined with a slight feeling of fresh flowers.
His taste which is sweetened honey, with a hint of chocolate, coffee and a hint of wood smoke.