Whisky Ballantine's
Ballantine's Scotch whiskey is a type of whiskey blended (mixture of whiskey), with a percentage of 40% alcohol.
It is produced in England by the company "Chivas Brothers Ltd".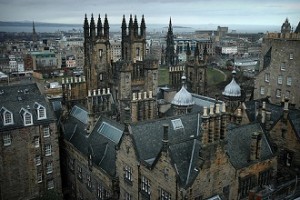 Surge in the town of Edinburgh in 1827, where founder George Ballantine, opened a small shop selling alcohol, when he was just 19.
The project grew, and George was able to engage in different types of whiskeys, looking thin and smooth mixture.
In 1881, the company (already established), begins to export all over the world, bringing prestige to establish current market for this product.
In 2005, the company was acquired by a French group, although they continued to maintain the characteristics and essences that made this so successful blended whiskey.
It is now a well known whiskey for its good quality / price ratio.
Whisky product comparison.
Competitors:  Buchanans, Chivas Regal, Famous Grouse, Johnnie Walker
Note (1 to 10): 7, a good alternative, but it becomes the first choice in quality / cost ratio.