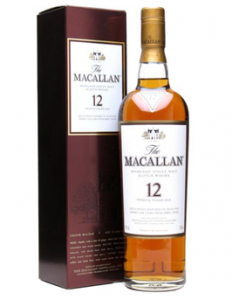 The Macallan: unique.
Founded in 1824, The Macallan Distillery was born, like many others, in the region of the River Spey in Scotland, but with a peculiarity: Its liquor, single malt, aged was originally only in Spanish sherry wine barrels (northern Spain) . And another: despite being tipped over the years to produce using sherry and bourbon casks, the firm has to his credit with a milestone: a 'vintage 1926 Macallan, "one of their bottles in 2007 was the most expensive ever sold in history, which was paid $ 54,000 at auction at Christie's.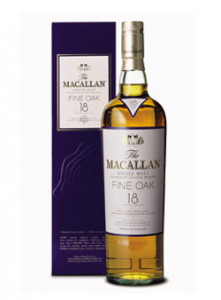 The firm with its production covers the entire evolution of the process, with the ages of 8, 10, 12, 15, 17, 18, ​​21, 25 and 30 years, with a dozen of the most common and best known of 18 .
Among other things, this malt whiskey is also now one of the blend components of The Famous Grouse.
One of their products (and by now even sounds weird to call it "product") through the entire cycle, from seed until it pops oak container, which lasts for about a hundred years …
NOTE 9