Actualmente, existen aproximadamente 500 marcas de whiskies en el mundo. Escocés, irlandés, americano, japonés, la lista es muy extensa.
En esta sección analizaremos en detalle las distintas marcas, repasando en profundidad los distintos tipos de productos que ofrecen cada una de ellas.
Marcas de Whisky:
Whiskies importados
100 Pipers

¿Cómo elegir y catar un buen Whisky?

Label 5

Estás buscando un buen escocés?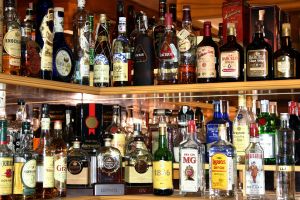 Whisky Monarch
Whisky Old Times
Whisky Tillers
Whiskey Irlandés:
Whiskey Estadounidense:
Whisky de Malta:
The isle of Jura Malta Superstition
Le agradecemos a Sebastian Goñi Fraquelli por ofrecernos su reserva para realizar las catas.